A Call To Arms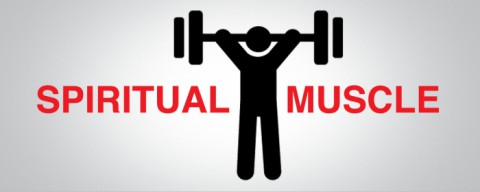 A few weeks ago Tirouhe was listening to an interview on National Public Radio about the movie Crouching Tiger Hidden Dragon. The actor being interviewed explained the movie was a love story which also had fantastic marshall arts sequences and beautiful cinematography. After hearing the interview Tirouhe mentioned she had an interest in seeing the movie. I never thought I'd hear the day when my wife would want me to take her to a marshall arts film. I immediately had a deeper appreciation for National Public Radio and arranged to take her to the movie on Valentines Day. We both enjoyed the love stories and fight scenes. I found it interesting that the martial arts 'masters', the one's that won the fights, were the ones who had undergone intense physical and spiritual training.
As it was in the movie, it is in the church. There is a tremendous battle for us to fight daily against the forces of evil in this world. St. Paul reminds us of this battle, and of the importance for us to understand that we are soldiers in God's army when he writes, Therefore take the whole armor of God, that you may be able to withstand in the evil day, and having done all, to stand. Stand therefore, having girded your loins with truth, and having put on the breastplate of righteousness, and having shod your feet with the equipment of the gospel of peace; besides all these, taking the shield of faith, with which you can quench all the flaming darts of the evil one. And take the helmet of salvation, and the sword of the Spirit, which is the word of God. (Eph 6:13-17 ) As soldiers in God's army we have ways to defend ourselves against the spiritual onslaughts of the enemy. St. Paul pointed them out to us in the preceding Ephesians passage as being: truth, righteousness, the gospel of peace, faith, and salvation. By faithfully keeping God's truth, righteousness, gospel of peace, and message of salvation in our hearts we can defend ourselves against the attacks of the enemy.
Yet as soldiers in God's army we are not only to be able to defend ourselves, but we are to attack evil as well. Our method of attack is descibed by St. Paul as being "the word of God". The word of God is our spiritual sword to fight against the evil in this world. Can you imagine striding onto a battlefield with only armor and no sword? Even David brought a slingshot against Goliath. Throughout our earthly lives we are called to be God's spokespersons on this earth. It is through us that His word is to be proclaimed. We can proclaim His word only when we know and understand His word.
We therefore require two things to 'wield' God's sword. The first is a knowledge of scripture. Scripture study and memorization needs to be a regular part of every Christian's life. If we are to call ourselves Christians and remain ignorant of scripture, we are like soldiers on a battlefield without swords. Secondly, we need to not only be able to quote scripture and share stories from the Bible, but we need to be able to use scripture appropriately. Just as many people can wield a sword, (indeed almost any adult can wield a sword), many can share scripture. Just as there are those who can swing a sword, and those who are masters with the sword, we are called not merely to be able to quote and share scripture, but to do so with divine mastery. But how are we to know how to use scripture? How are we to achieve this 'divine mastery' of scripture?
The church is designed to train soldiers. Prior to baptism, adult converts need to undergo a catechumenate (instructional) period during which time they are trained in the teachings of the church. The catechumenate period is the church's 'basic training'. And once people become members they are to regularly attend worship services. Each worship service is packed with quotes from scripture. When the church services are celebrated with parishioner comprehension, the liturgies serve to educate and train parishioners in scripture and the correct understanding of its usage. In addition, 365 days a year there are specific bible readings assigned for the faithful (these readings are found at the back of the Diocesan calendar); and each Sunday's sermon is to be an exposition of scripture and explanation as to how to apply it in our daily lives. Through serious study of sacred scripture, we become bold proclaimers of God's salvation and exceptional soldiers in God's army.
As we celebrate the 1700th anniversary of Armenia's conversion to Christianity, why not make a commitment this year to become trained as a soldier of the living God. This year, why not decide to train yourself in godliness; for while bodily training is of some value, godliness is of value in every way, as it holds promise for the present life and also for the life to come.